Always have peace and relaxation at your fingertips with the 'Zen Caravan online retreat program'! How nice is that? With this, you can retreat and recharge wherever and whenever you want. It's like sitting with us in the grass or on the beach, but this time without the need to travel. Take us with you wherever you are or... just enjoy it at home.
From us to you: wonderful yoga, meditation, mindful movement, and relaxation.
In short
Feel-good Yoga
Yin Yoga & Music healing
Meditations
Mindful Walk

3 healthy vegan recipes
Tips, Tricks & Extras
Needed: phone, tablet or computer + WiFi (Download possible!)
Regular price
Sale price
€79,00
Unit price
per
Sale
Sold out
Share
View full details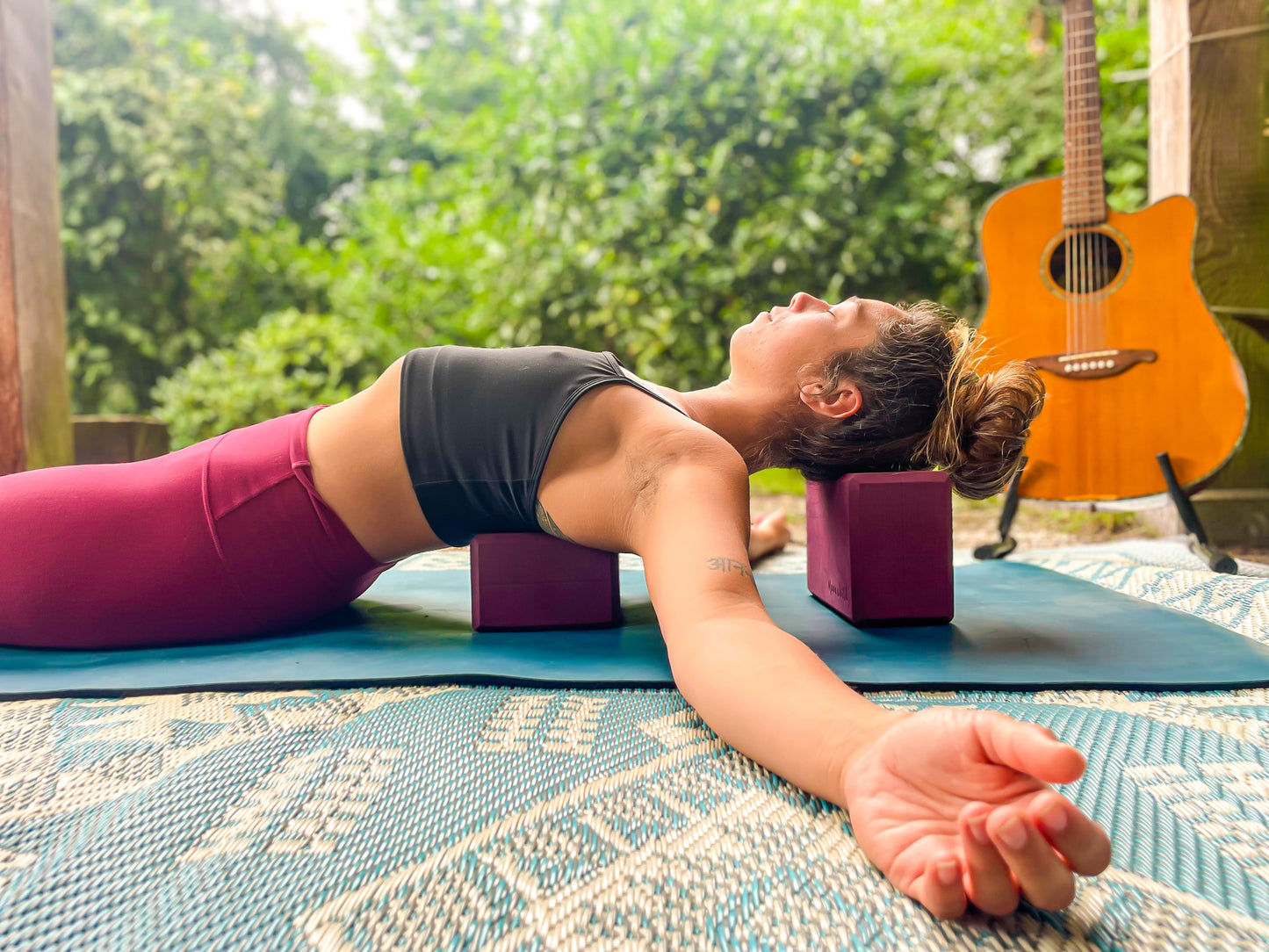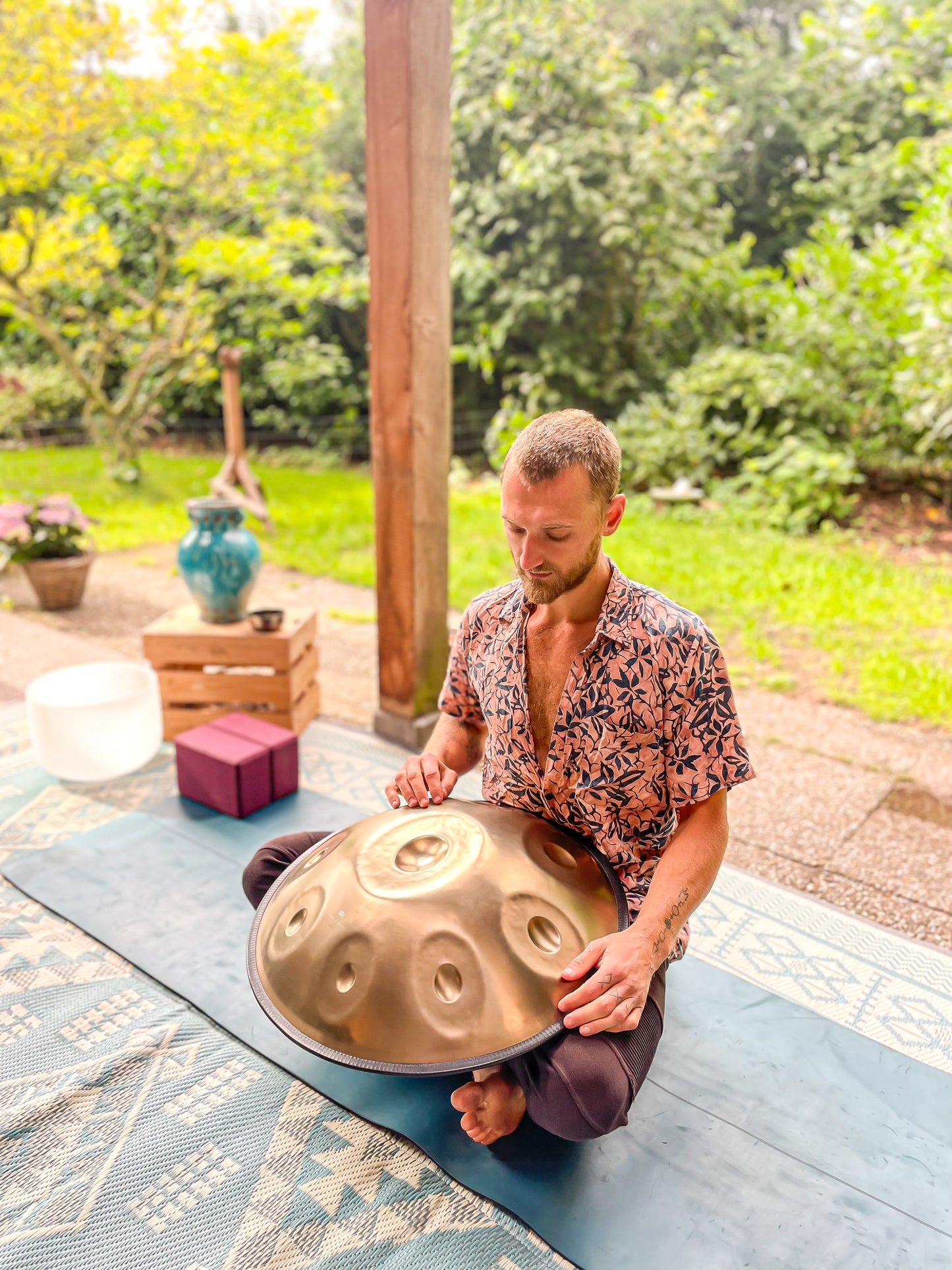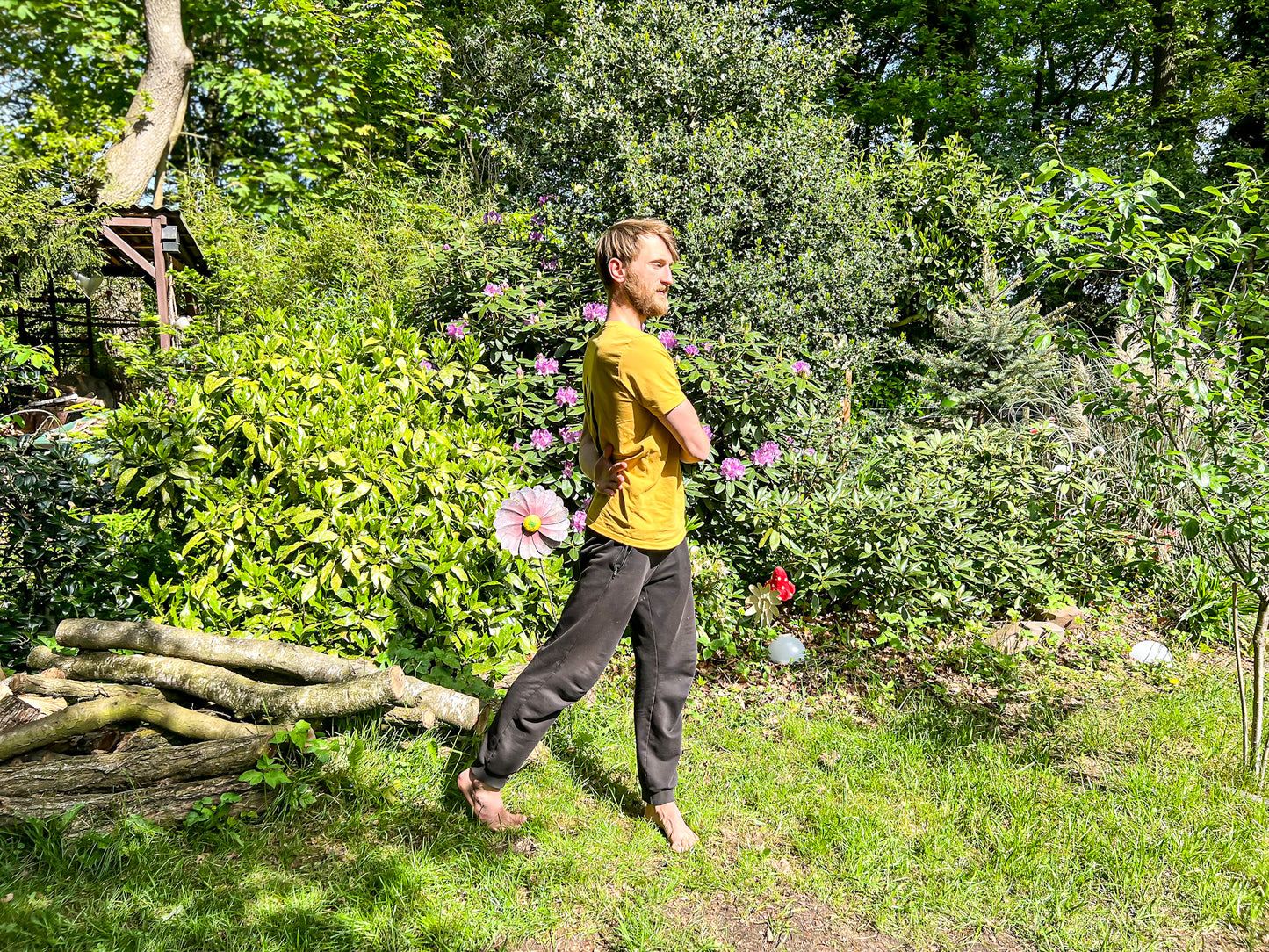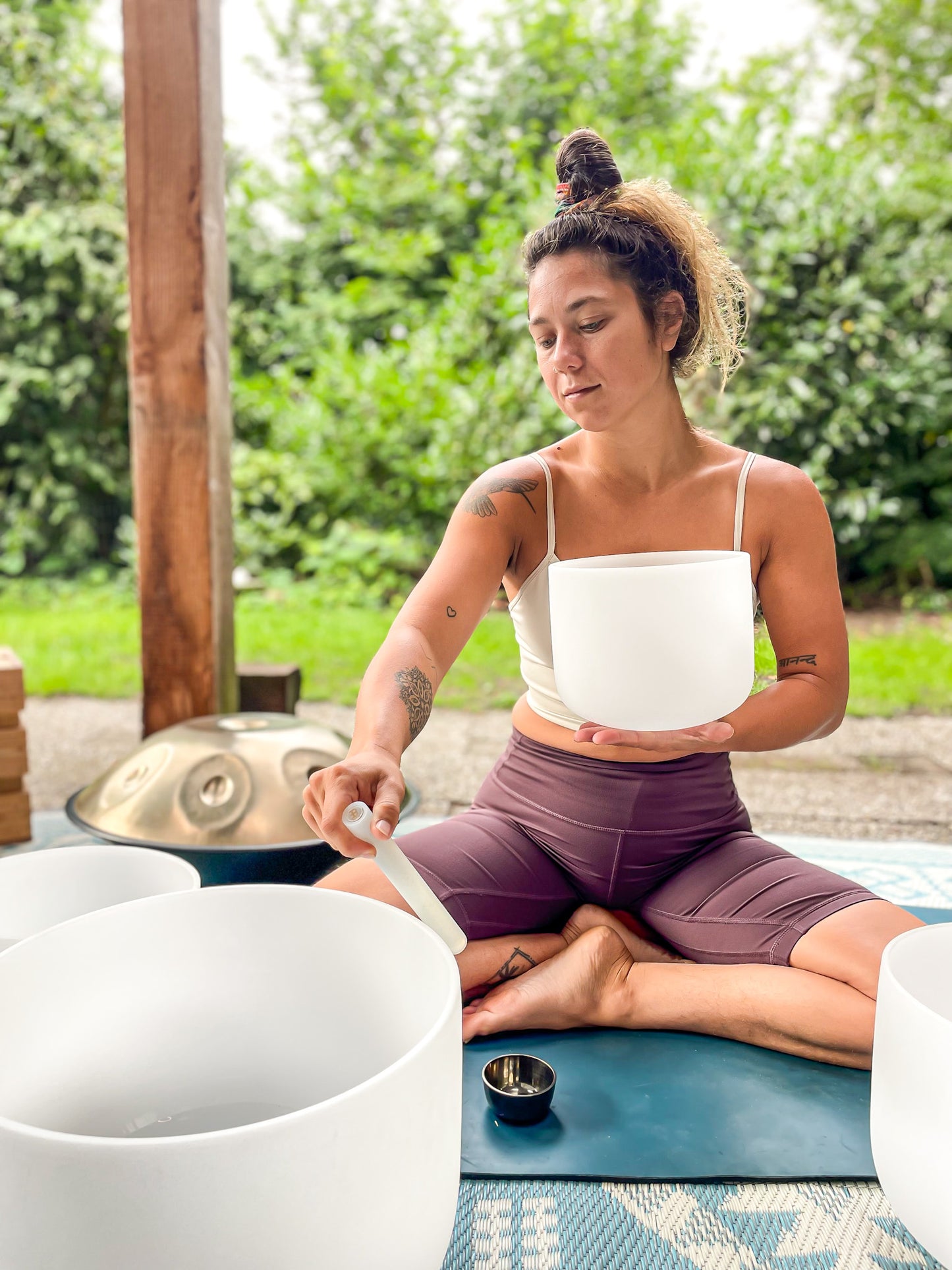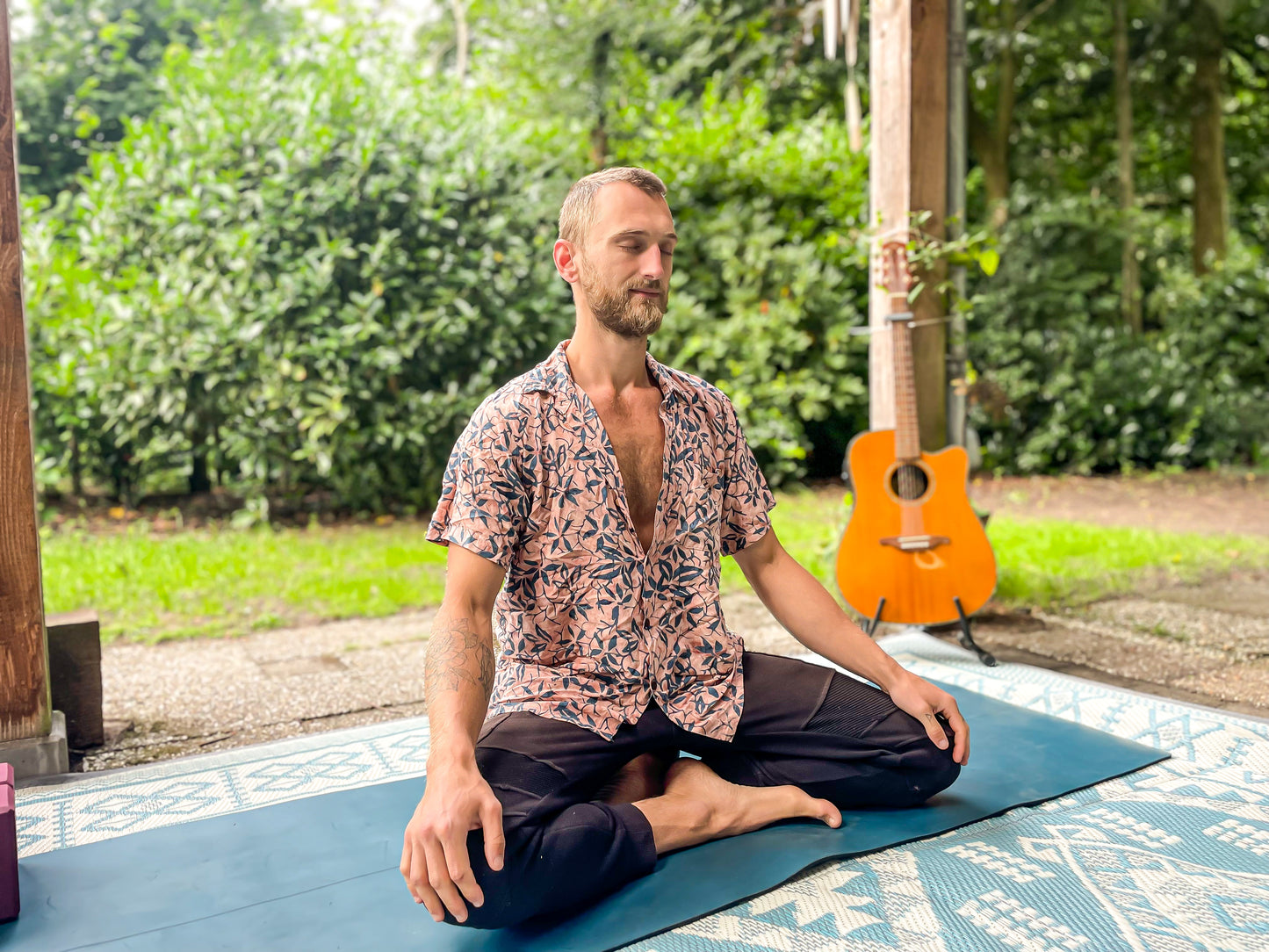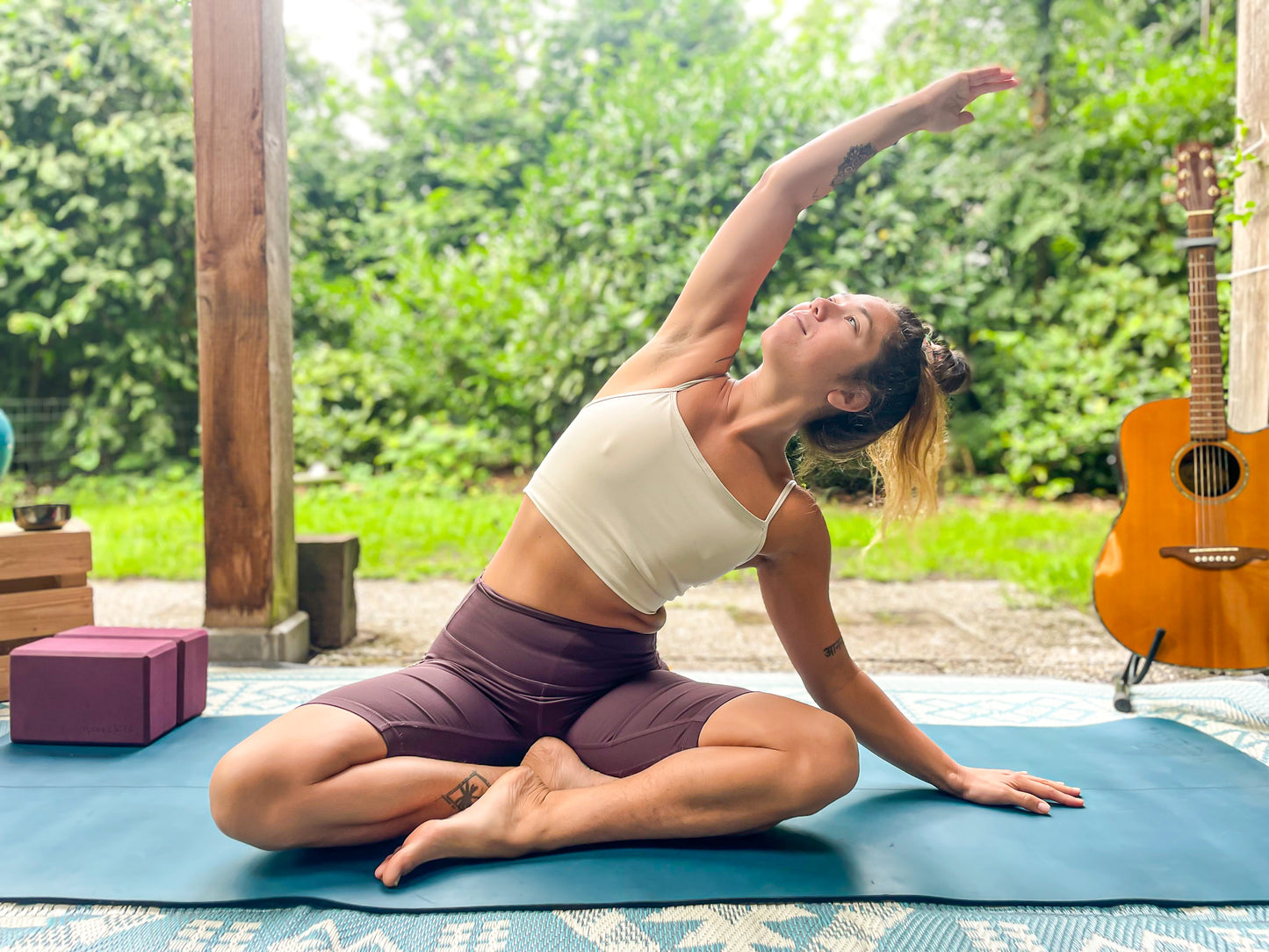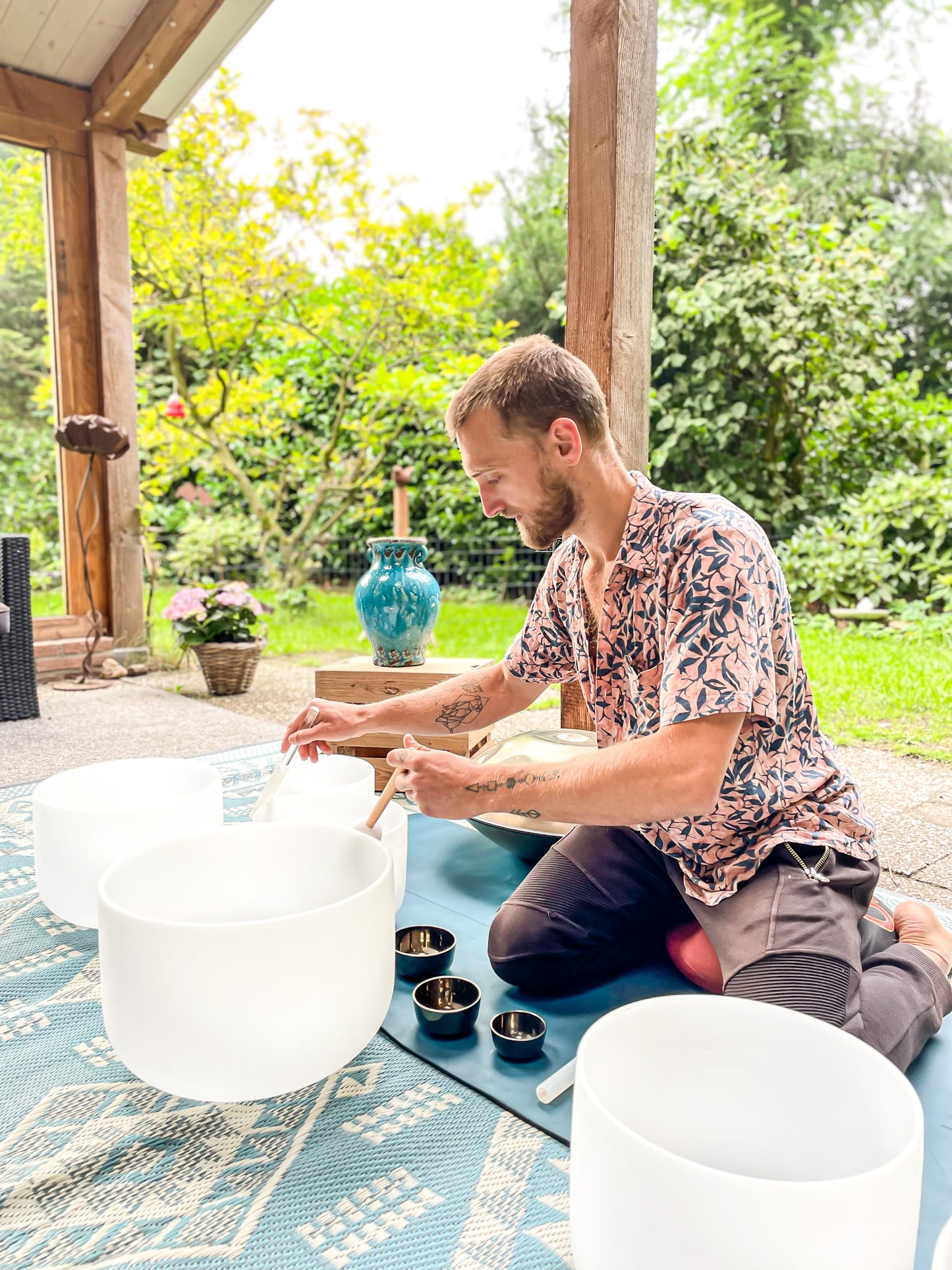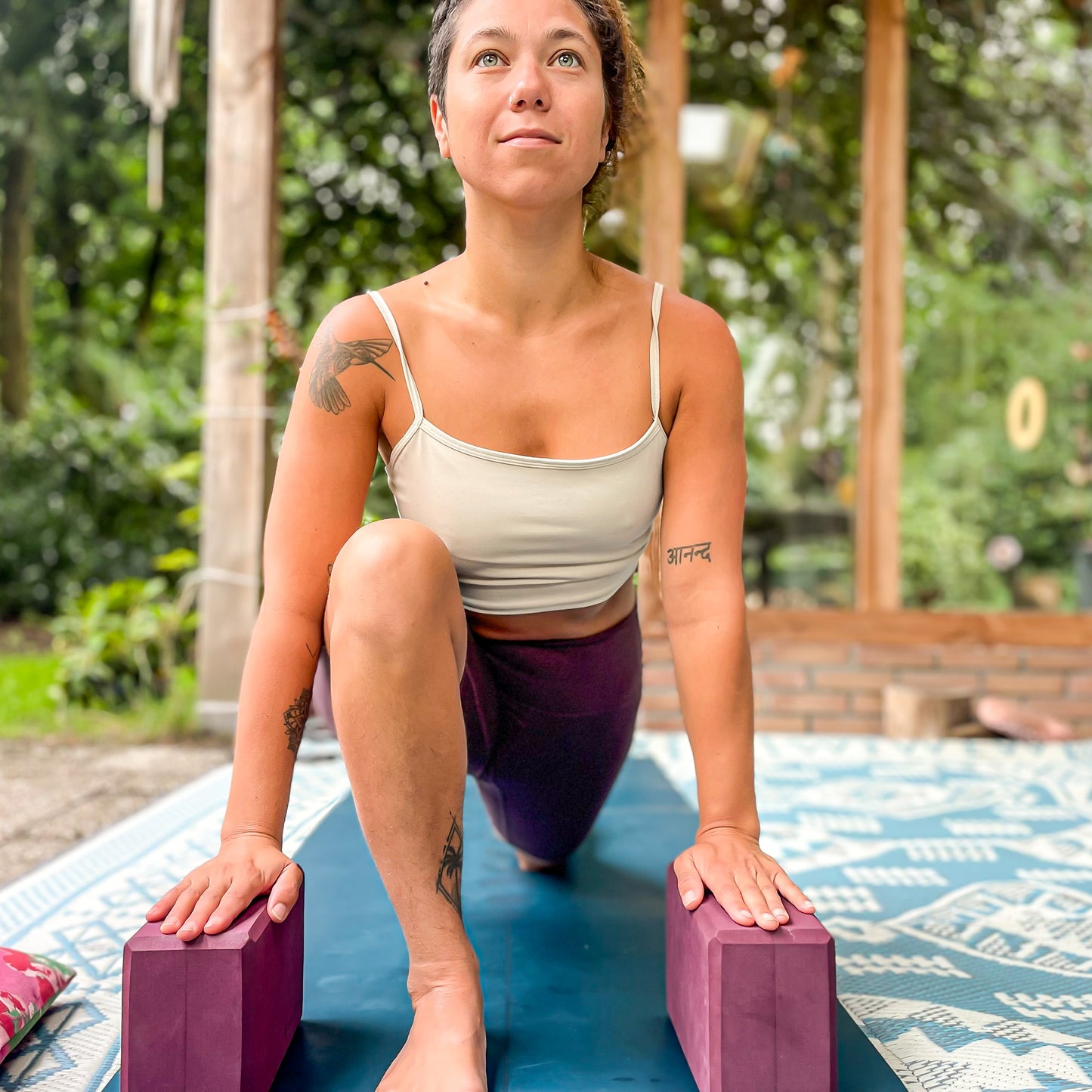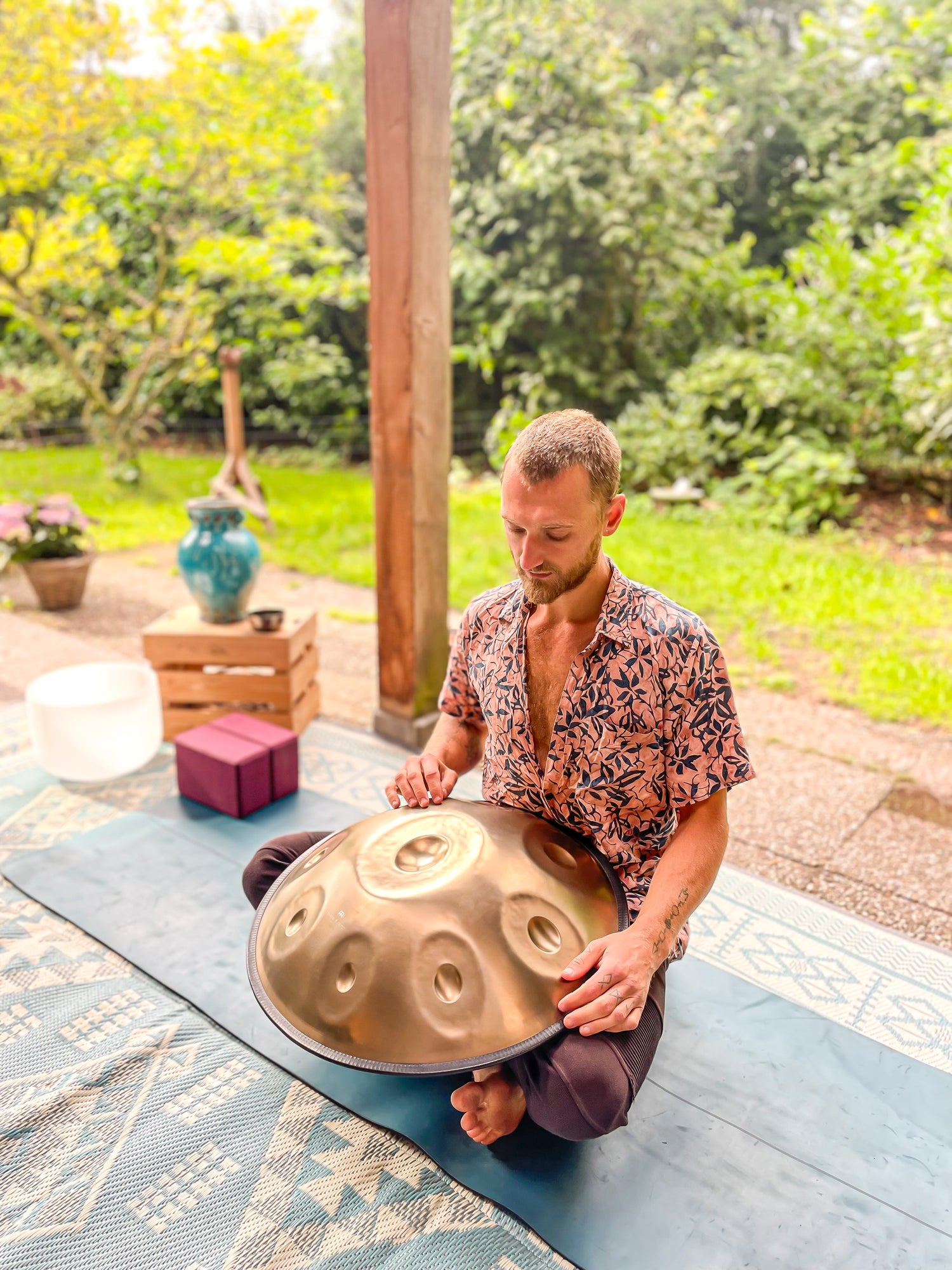 What to expect
A Day for Yourself
In the hustle and bustle of our modern lives, it's often a challenge to find time for ourselves. The Online 1 Day Retreat offers a full day dedicated to your well-being, where you can escape the busyness of daily life, take a little vacation for a day, and truly relax as if you've had a three-week holiday!


A Carefully Curated Program
We've put together a program focused on relaxation, reducing stress, creating a moment of reflection, and breaking the monotony of everyday life. Expect meditations, an energetic flow, mindfulness exercises, yin yoga with healing sounds, and other enriching activities that help you be fully present and enjoy your well-deserved 'me time'.


A Refreshing Outcome
After this day, you'll feel rejuvenated - recharged, calm, and confident. It's as if you've had a revitalizing three-week vacation, without the need to completely overhaul your life. You'll find yourself better balanced and ready to tackle whatever comes your way with renewed energy.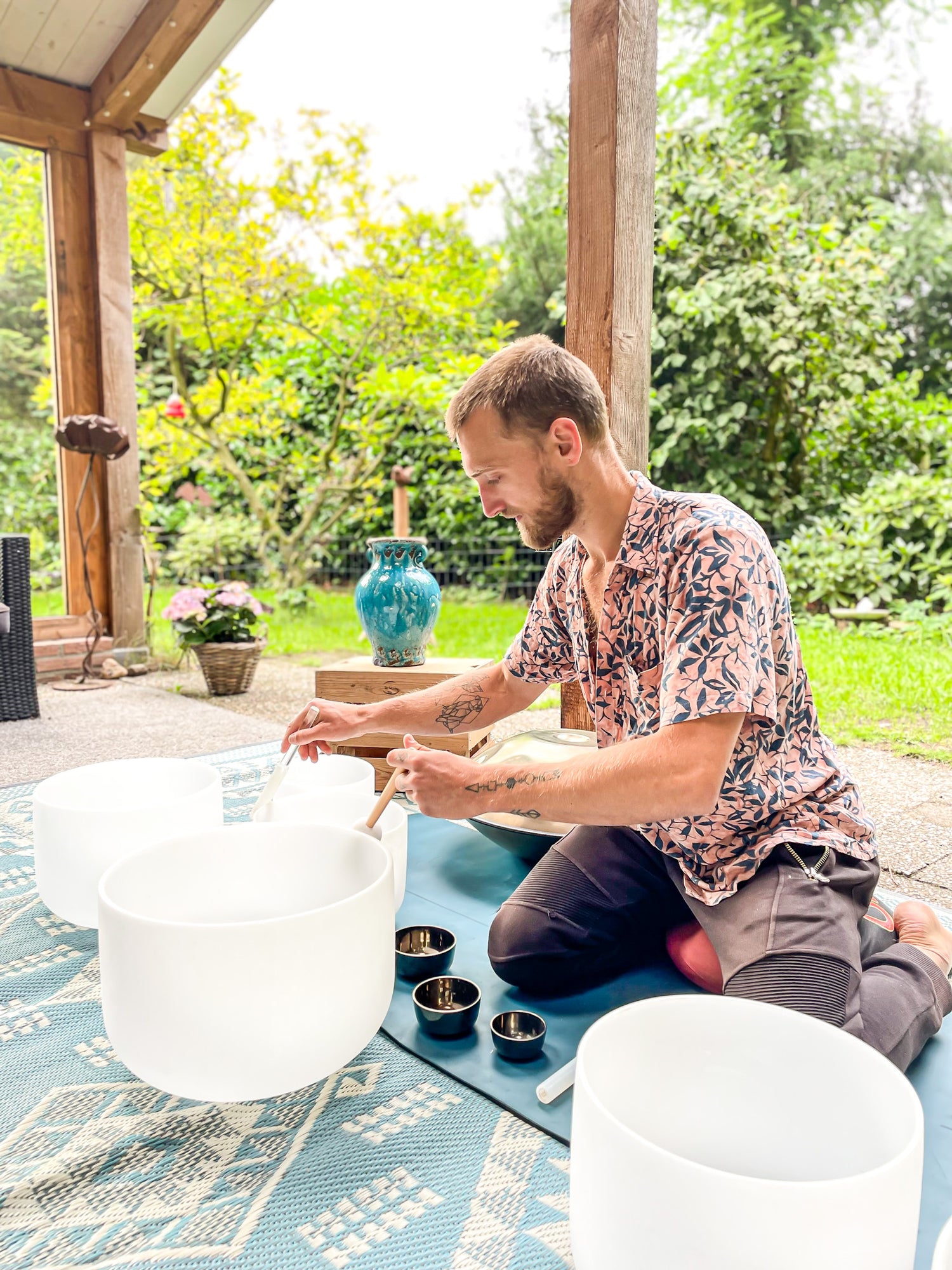 How does it work?
You Decide
You decide when to schedule this day. Once you purchase our retreat, you will be asked to choose a date and block it off. Not for us, but for yourself. So that you truly have this day all to yourself. You choose the date and have access to the retreat when you need it.


Simple and Effective
Participating in our Online 1 Day Retreat is straightforward. With accessible guidance from Joy & Eddie, you will effortlessly engage in the meditations and activities we have put together for you. You don't need more than your attention, a yoga mat, and a cushion. The lessons are accessible to everyone, whether experienced or not. You'll get exactly what you need out of it.


Practical and Flexible
This retreat is designed to seamlessly fit into your life. Whether you're at home or elsewhere, you can participate from any location with an internet connection. And if you happen to be somewhere without an internet connection but still want to follow along, you can always download the program. Everything is possible! Your time, your place, and your pace!


A Sustainable Change
Discover how a single day can transform your life. Welcome to the first step towards a life full of balance and inner peace. Together, we will embark on this journey and walk the path to well-being.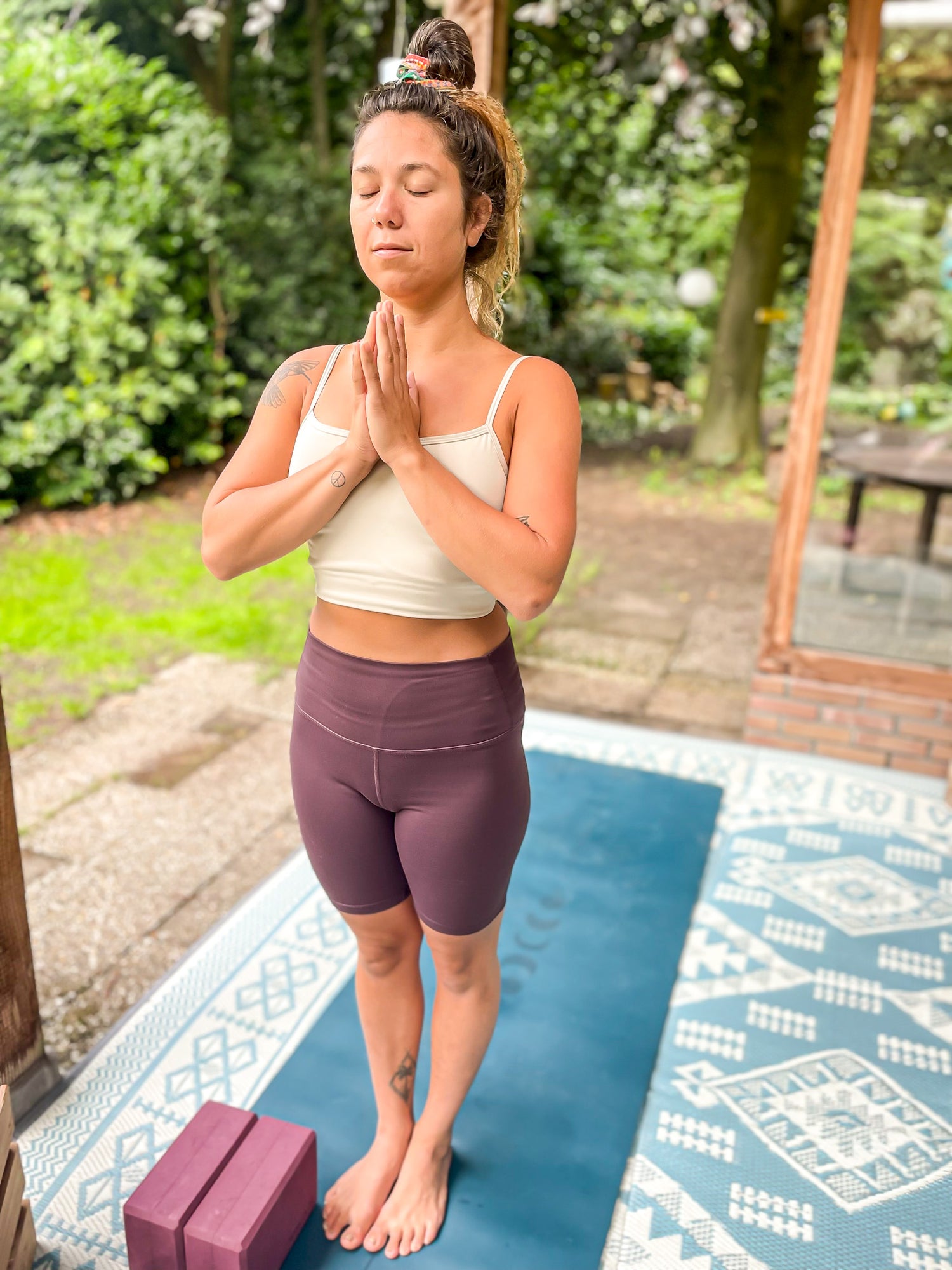 Why?
An Immediate Refreshment
No need to wait for that annual three-week vacation anymore. With our Online 1 Day Retreat, you have a mini-vacation at your fingertips anytime. We offer an immediate escape from the hustle and bustle of daily life.


A Deep Dive into Yourself
This retreat is not only a moment of relaxation, but also an opportunity to delve deep into yourself and find the peace you deserve. It's an invitation to prioritize yourself and learn how to regularly integrate that much-needed 'me time'.


A Step Towards a Balanced Life
The Online 1 Day Retreat offers a powerful way to restore balance in your life. It's time to embrace the peace you deserve.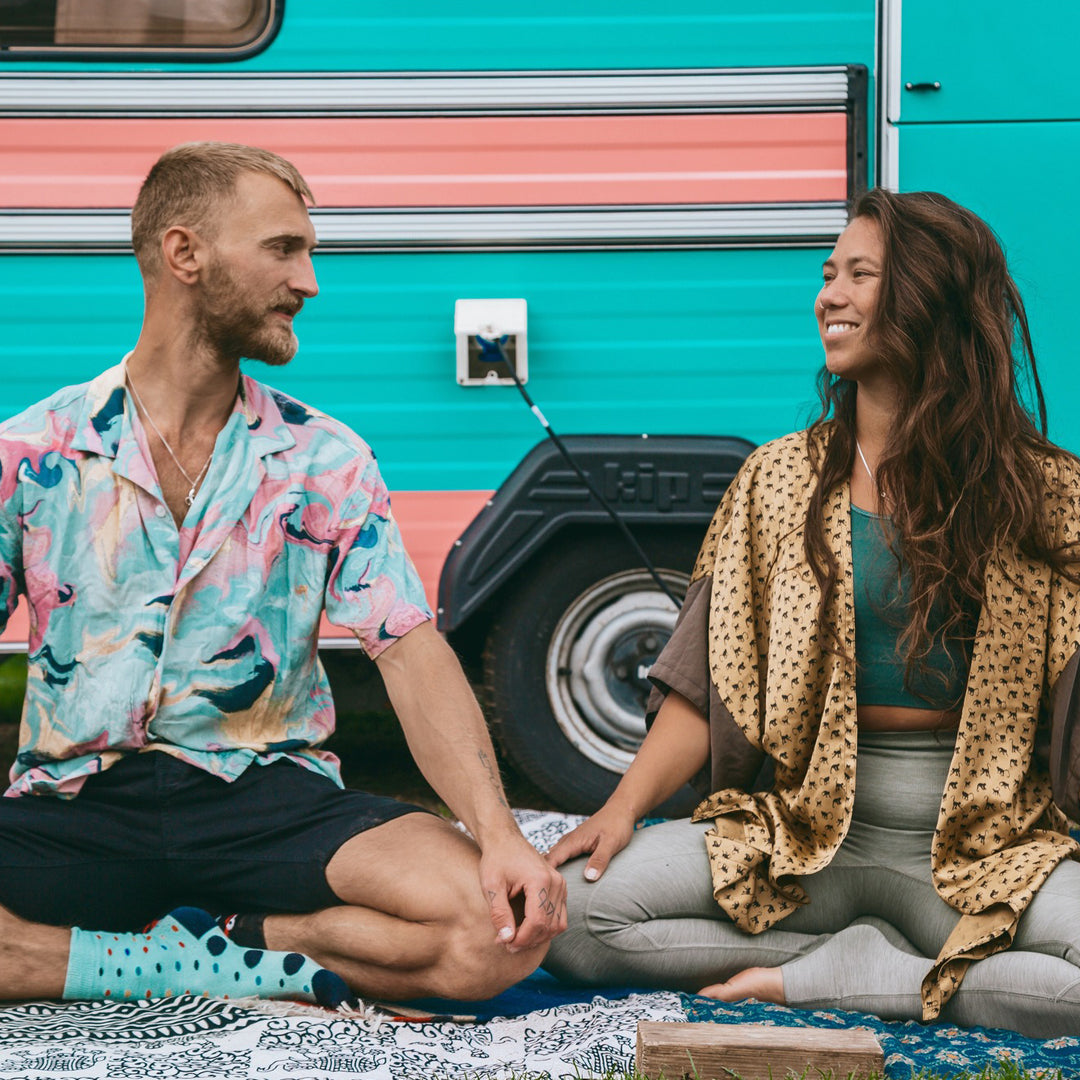 Your teachers
Eddie & Joy - Team Zen Caravan
Over 50 Retreats Successfully Organized with Over 10 Years of Teaching Experience!"
More about us
All information
When

When you make time. You decide when and where you will do the retreat. All you need to do is choose a date. After purchasing the retreat, you will have immediate access. You have 90 days to pick a date and participate in the retreat.


Content

Gentle Flow Yoga (60 mins)
Yin Yoga & Sound (60 min)
Meditation Sessions (2x15 min)
Mindful Walk (30-60 min)
Breathing Exercises
Schedule
Journaling tips
Additional lesson information
3x Healthy vegan recipes
Tips & Tricks
Free time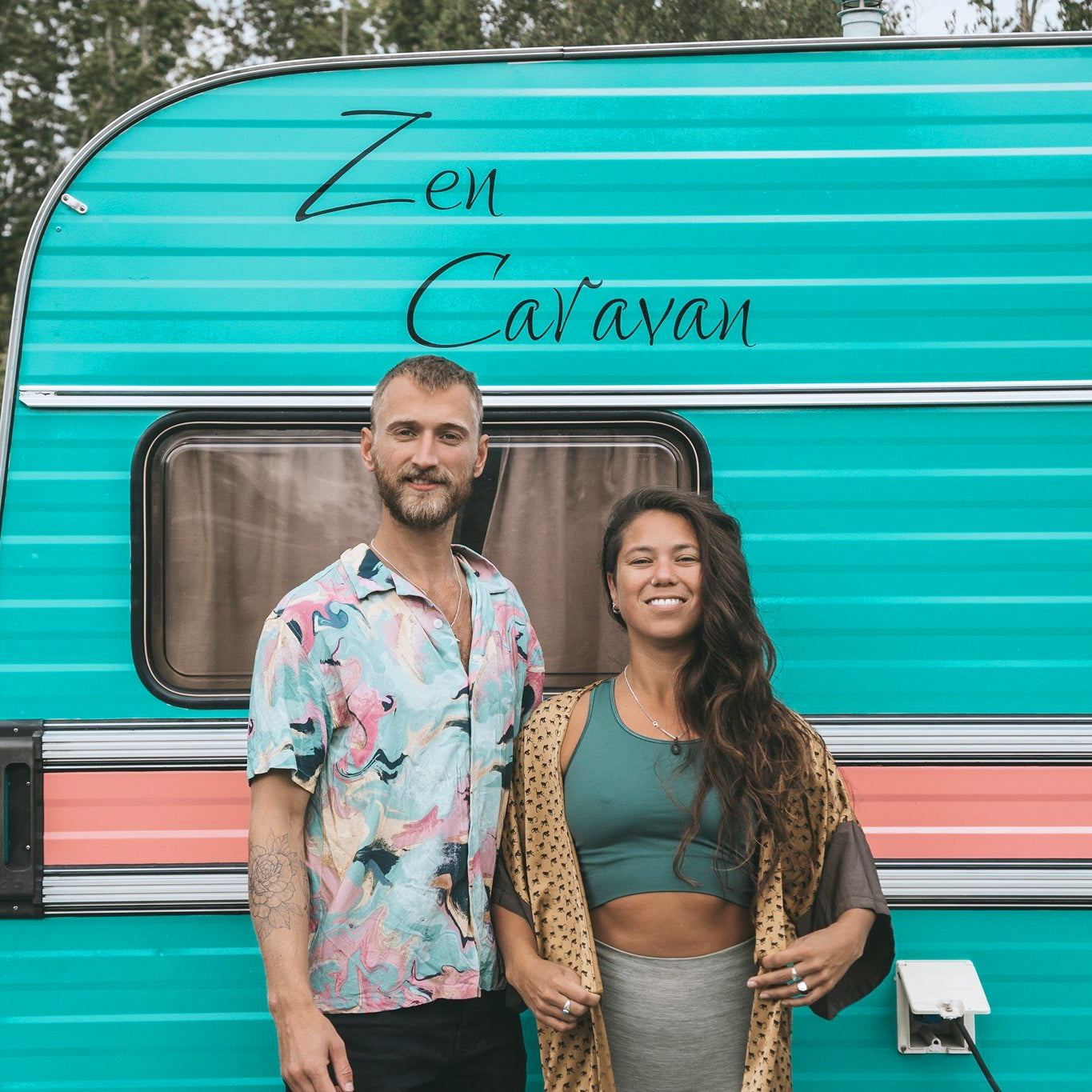 About us
Welcome to the Zen Caravan, your haven of peace and positive energy. Escape the daily grind and leave stress behind. We are all about your relaxation, self-discovery and sharing your journey with like-minded souls.
read more