About us
We are Joy & Eddie, both lovers of music, movement and nature. We both worked as professional artists in music and wanted to find a way to combine our love for music and movement.
We started working with vibrations and music in yoga classes. We discovered that vibrations and yoga both have a positive effect on body and mind. We've been researching ways to bring these elements together. During our classes and workshops you will discover for yourself the healing power of yoga, movement and vibrations. We are ready to share our love and knowledge with you!
About Joy
I like movement and vibration. I started as a dancer and singer and then trained as a teacher and while working as a dance teacher I started yoga. Love at first sight! Originally because of the physical workouts, but soon I realized the full potential of yoga. It put me at ease. I was no longer rushing through the world.
I wanted to know more about this beautiful thing and the effects it had on my body and my mind.
I completed my 200 hours yoga teacher training in Hatha, Ashtanga, Vinyasa, Meditation and Pranayama in India in 2017. Since then I have been teaching in different parts of the world. I completed my 300 hours teacher training in Advanced Vinyasa and Yin back in India in 2019. I will always be a student! Practicing yoga has helped me to stay true to myself and I want to share my knowledge so that I can show people that it is worth getting to know and love yourself.
I like the combination of an energetic, playful practice combined with a beautiful Yin practice. I also like to bring dance, music and yoga together. The world is my playground!
The fact is that you don't have to worry.
'Live as if you were to die tomorrow. Learn as if you were to live forever. - Mahatma Gandhi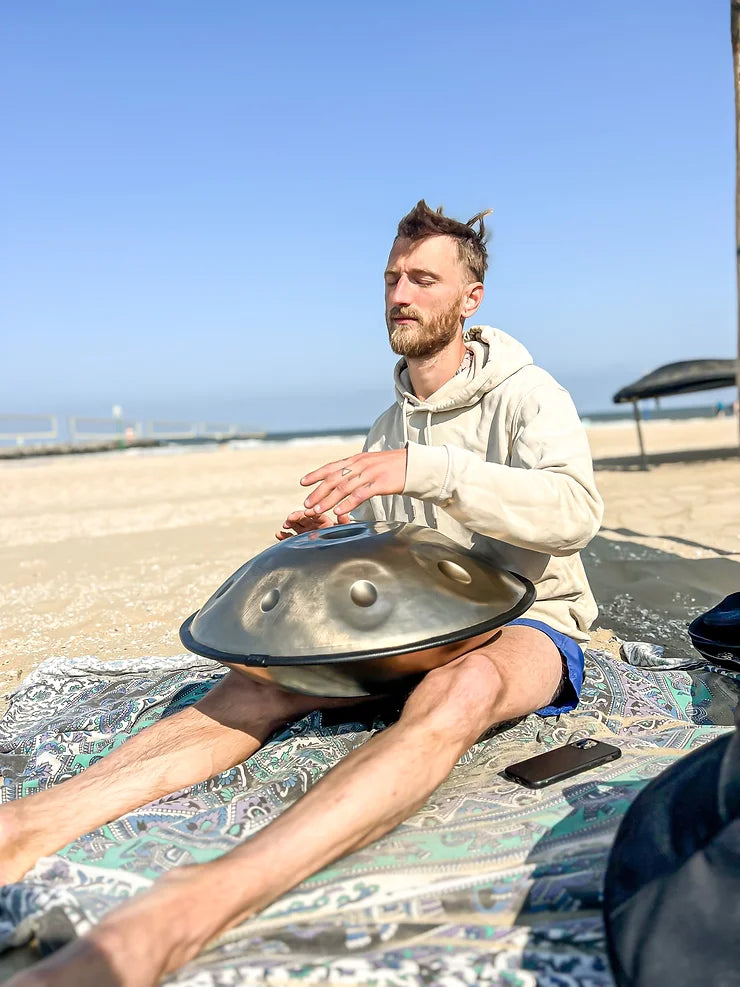 About Eddie
In 2018 I graduated cum laude as 'Bachelor of Music' at the Rotterdam Music University Codarts. Specialized in teaching and coaching in my last 2 years. As a professional musician I have traveled the world to experience different kinds of music. I have played many different styles and worked in different fields such as: musicals, theater shows, giving workshops, teaching/coaching, studio work, commercials, writing my own book and playing/touring with various artists such as; Charmplay, Pat Smith, Splendid, Laura Overbeeke, Stef van Es, Remco Visker, Jan Rot, Tim Vantol.
I have been teaching drums and music for over 10 years. I give private lessons for beginners to intermediate and coach the more advanced musicians. I like to share my passion and knowledge with others. For me this is as good as life can be, sharing passion and inspiring other people with what I love to do.
Since I was a small child, I have been serious about sports. I have been climbing, bouldering and practicing martial arts for years. All sports where you have to use your body and mind at the same time. It's about timing, coordination and full control of your body. The same goes for playing music, a perfect combination! I love movement and love to inspire people with all the experience I have gained in the different sports. Over the years I noticed all the similarities between my music practices and movement. Now I have been practicing yoga for two years and found that my love of movement, with my history of different disciplines, falls right into place. Since then I have collected all this information with Joy in a few different classes. The perfect combination of music and movement!